While Choosing Mobile App for Field Force Automation
Field Employees are important members in an organization contributing sizable value in revenue building and increasing customer satisfaction. Employees & Teams like After Sales Service, Field Sales, Key Account Managers, Deliver Staff & Managers, Cash On Delivery Van & Staff, Payment Collection Officers, Surveyors, Inspectors, Customer On boarding staff etc fall into direct users category of Field Force Automation Software.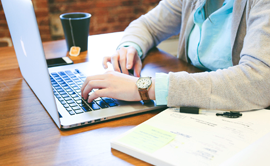 Why there is a need of School Management Software?
Education has moved so much faster, that what could easily be recorded on paper a few years ago has today become a mission. Technology has forced us to look at paperless and easier ways to get the tasks done and the area of education is no different. The school management software is an excellent way to systematically manage schools, colleges and various educational institutions.
With a proper School Management Software, everyone who are directly or indirectly related to school will get benefited. These benefits will be in the form of money, proper time and resource management. School Management Software will help in reducing redundant work and data. With less effort one can achieve more with the help of School Management Software.