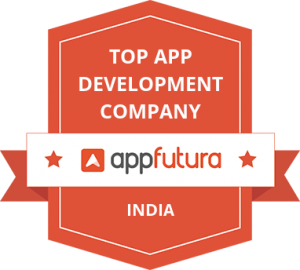 AppFutura, the leading mobile app development companies in Mumbai' rating and review website has released a list of top mobile app development companies in the India – May Edition and our work have placed Neolite Infotech India Pvt Ltd in the number one position.
Through the list, AppFutura has compared hundreds of mobile app development companies around the globe and has shortlisted 28 agencies out of them all, from which they have ranked Neolite Infotech India Pvt Ltd on top.
The Top Mobile App Development Companies list was curated after giving due diligence to the work done by all the mobile app development agencies. AppFutura compared the agencies on the basis of the projects they have done, the success ratio, client feedback, delivery time, and overall quality of the developed application – in short, all those features in which Neolite Infotech India is already a market leader.
It is not the first time that we have left such a positive response on the leading rating and review website that the world trusts.
Appfutura, having placed their trust in our capability, has been according us ever since our inception.
The constant accolades that the AppFutura website has been passing our way restore our belief in our process and re-establishes that we are doing quality work which is touching lives. Recognition's like these motivate us to keep performing in the same direction with greater passion and one-direction focus on success.
We are very hopeful that if we keep at this pace, we will soon become synonymous to the words 'Mobile App Development' and the world will start trusting us as a brand that converts ideas into apps that gives real value to the millions of people who get associated with it.